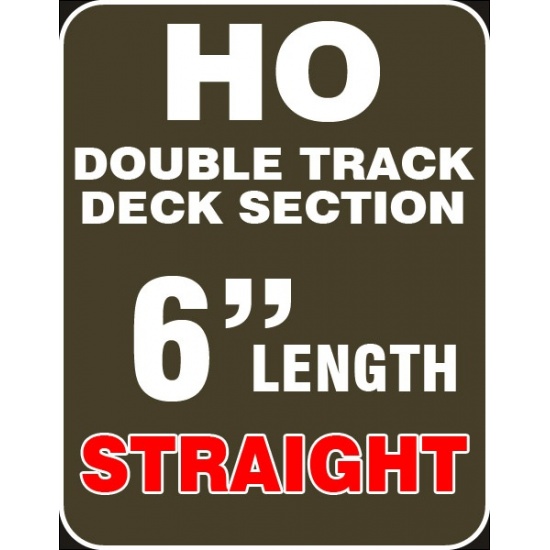  
SDECK-HO-D-6 (Straight Deck Section)
SDECK-HO-D-6 (Straight Deck Section) - Pricing: (Per Section) 
100% secure payments
Pricing defaults to the smallest or least expensive combination.
Make selections for price.
Available Sizes & Selections:
Only available sizes will allow you to add to cart
SDECK-HO-D-6 (Straight Deck Section)
*Pricing is per individual deck section 
*Clamps not included with straight sections
Deck sections are sold (per section) to make it easy to purchase the quantity you need to make up your full or partial loops. Simply calculate the number of sections you will need and adjust the quantity before adding to your shopping cart.
Need Risers? 
Quick link to HO Scale Risers
Quick Link to N Scale Risers
NOTE: SHOPPING CART FOR USA ONLINE ORDERS ONLY * FOR INTERNATIONAL ORDERS, PLEASE CONTACT US DIRECTLY FOR SHIPPING QUOTE
This applies to helix component orders only. Backdrops and other products may be purchase internationally through shopping cart .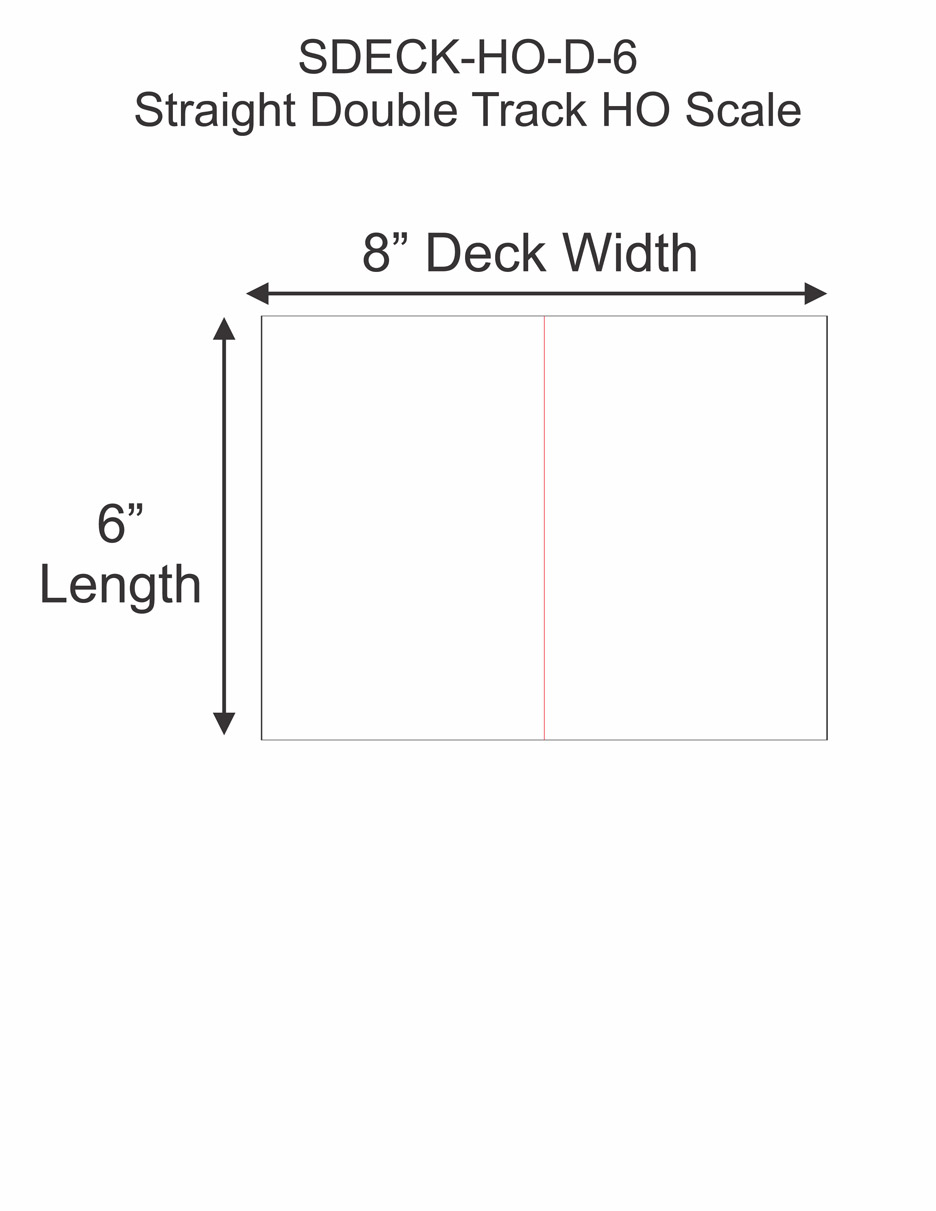 You are purchasing raw material components that are derived from a laser cut Gatorboard substrate. Assembly is required. Due to the simplicity of the components, there is no all inclusive instruction manual provided.
While we offer tips and suggestions, It is customer responsibility to be knowledgeable about the helix that they intend to build. This is necessary so that the customer may order the correct and necessary components. Information is provided in our Helix Planning Guide where component specifications are outlined.
All orders are "made to order" and all orders are final once the production process starts. No Refunds will be issued for orders that have been started. Once an order is placed, processing starts immediately. We keep supplies of raw materials in house and ready to go. Orders are typically processed within 1 week and then shipped out. If materials are in short supply and we are waiting on a restock to arrive, it may extend the lead time slightly.


The table below is taken from our Helix Planning Guide. It can be used a reference for comparing various HO based radius'. It also provides "quick" information for those that plan to use our precut risers. For specific information about risers, please see the specific "standard or extended" riser's product page.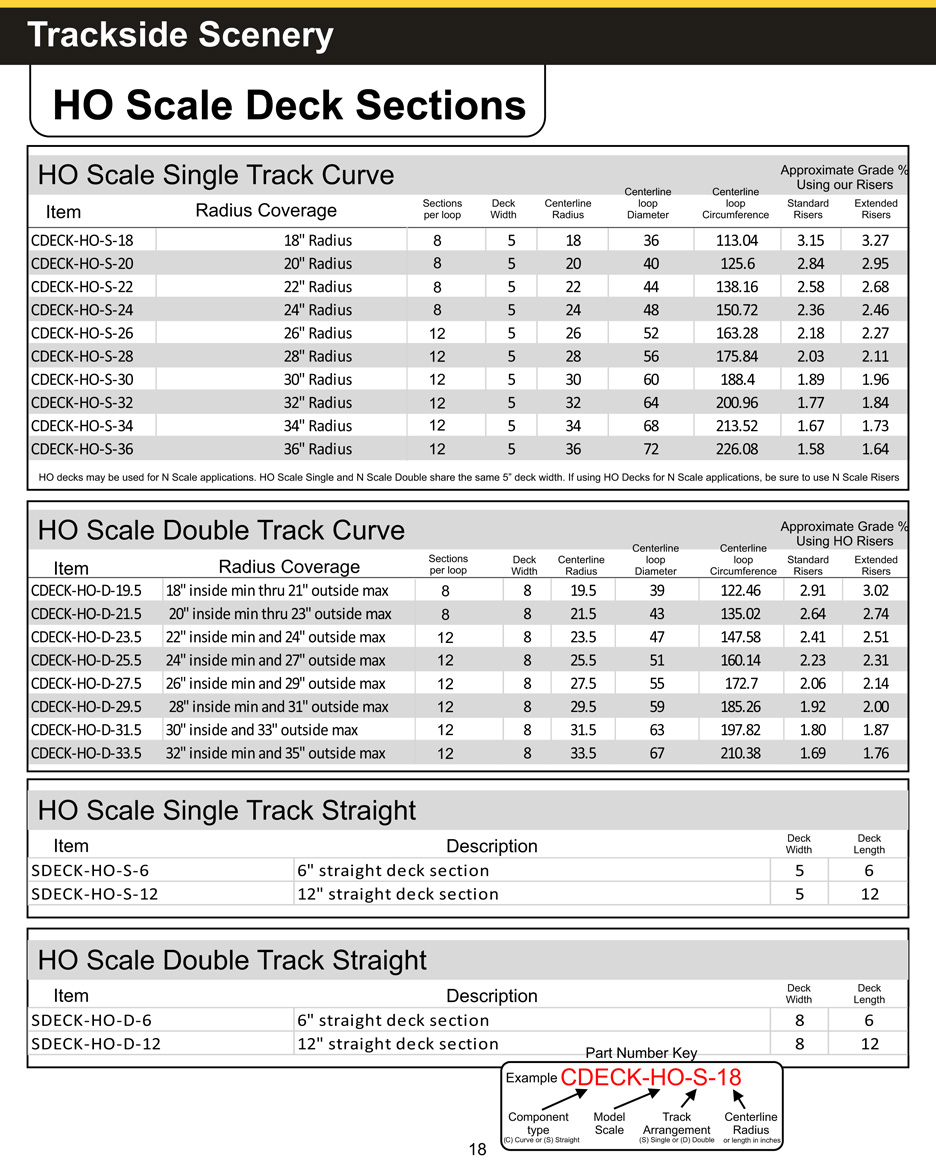 9 other products in the same category